UK
"Emerging Pakistan" Branding on London's iconic Double-Decker Buses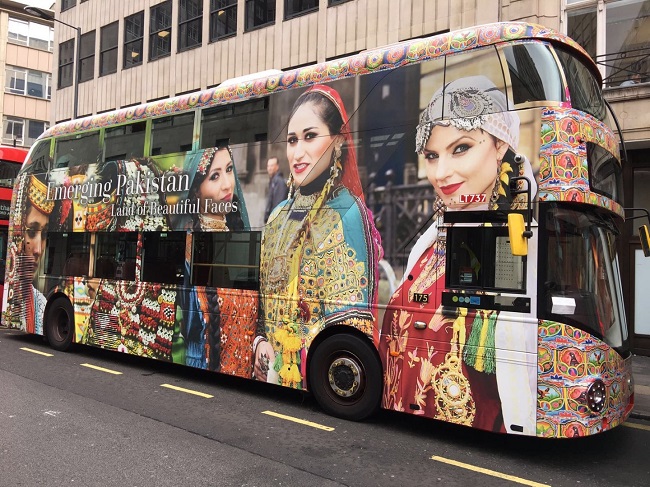 London's iconic red double-decker buses are carrying brand Pakistan on the roads of Central London, the hub of world tourists. This ultimate branding campaign is running under the theme of "Emerging Pakistan" and will continue for four weeks.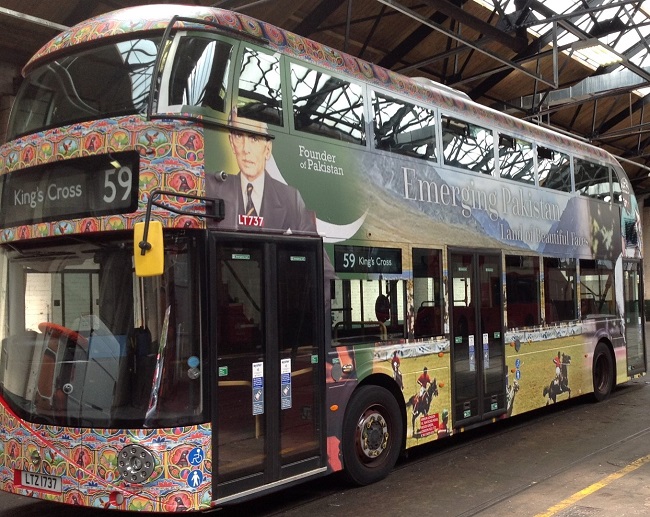 The initiative is a part of celebrations planned by the Pakistan High Commission London for the 70th Independence Anniversary of Pakistan this year.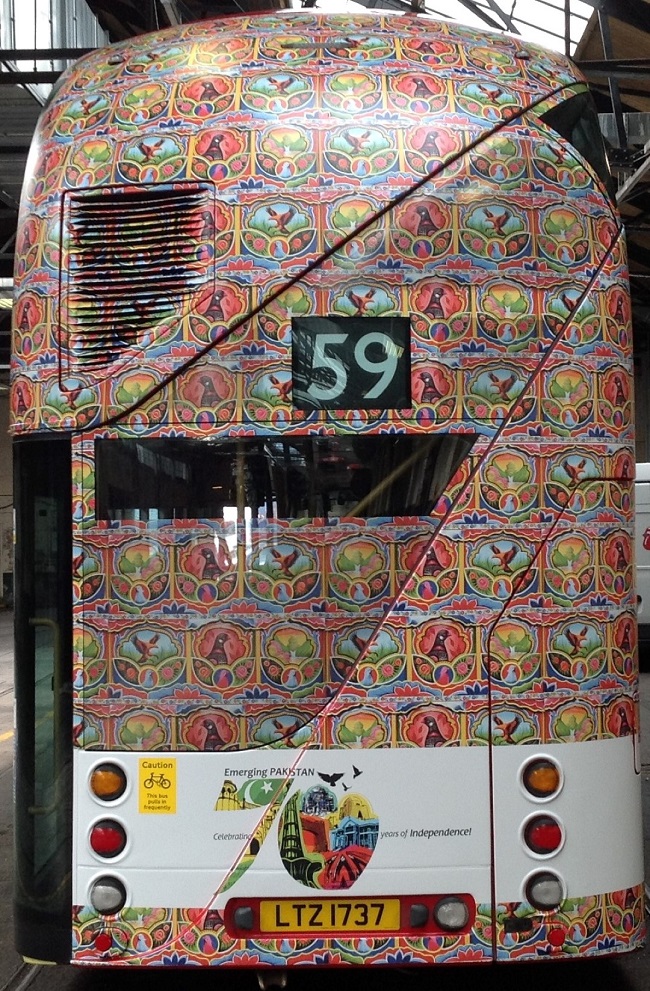 Fully wrapped double-decker buses are showcasing the pristine beauty of Pakistan with its highest peaks, beautiful landscape, rare fauna, monuments representing ancient civilization, magnificent architecture and rich and diverse culture. The moving buses are creating unparalleled lasting visual impact on millions of pedestrians and motorists alike, especially on the tourists.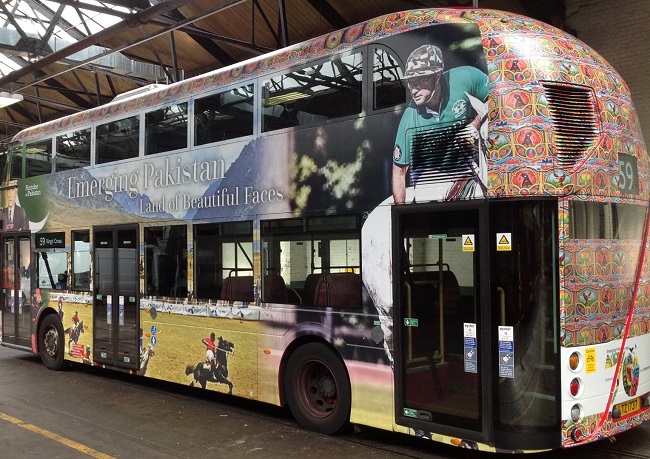 The bus wrapping campaign aims to introduce the foreign tourists to the beautiful land of Pakistan which still remains unexplored. Meanwhile the amazingly wrapped buses carrying Pakistan's images have gone viral on social media.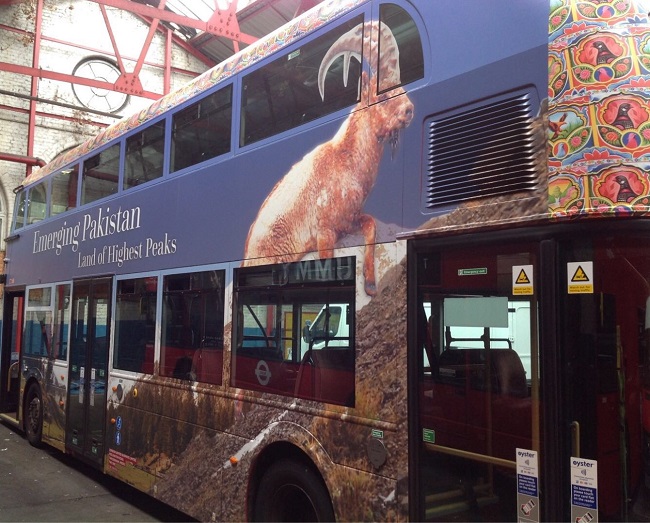 On this occasion, H.E. Syed Ibne Abbas, Pakistan High Commissioner to the UK said: "Pakistan branding on the iconic London buses is projecting true image of Pakistan in London which is the hub of the foreign tourists. This publicity campaign showcases the beauty of Pakistan, its culture, landscape and people, and will help promote tourism in Pakistan in the most effective way."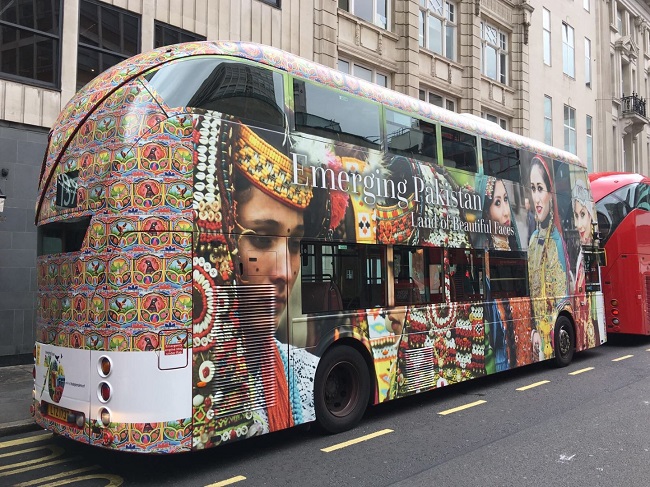 The recent social uplift and economic prosperity in Pakistan underpins the theme of the campaign i.e. "Emerging Pakistan", as acknowledged by many independent international organisations.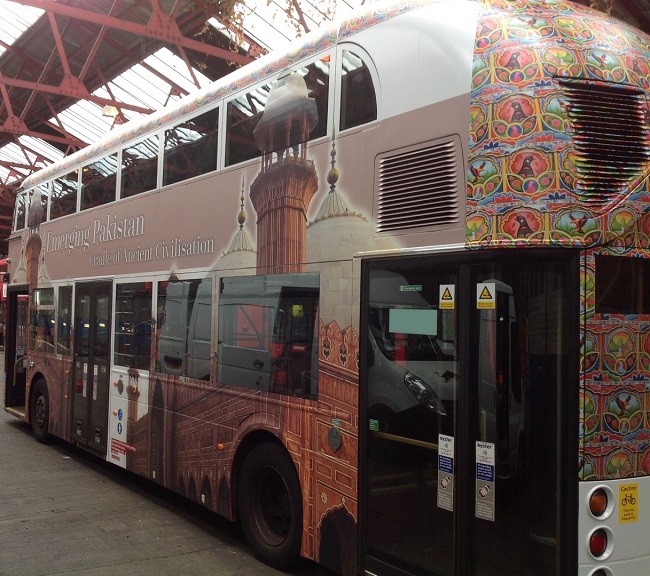 This campaign has been sponsored by Bestway Group.