UK
Eid Greetings from the High Commissioner to the Community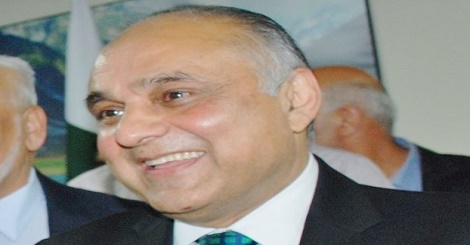 On the auspicious occasion of Eid-ul-Fitr, I extend my heartiest felicitations to the British Pakistanis in the UK and to all the Muslims across the world, celebrating the Eid.
Eid-ul-Fitr is a joyous occasion and a day of gratitude for the blessings of Almighty Allah that He bestows upon us. This festival also allows us to reflect and make a resolve to uphold the virtues of giving, empathy and compassion.
With each passing year, Pakistan is making advances in all fields of national life–be it economic turnaround, improved security environment or our robust cultural scene. After having joined the league of Emerging Markets by Pakistan, we celebrate positive forecasts by international financial institutions and credit rating agencies about Pakistan economy, and its stock market as one of the best performing markets in the world. Our security environment has significantly improved as a result of the National Action Plan (NAP).
On this happy occasion, however, let us also remember our heroes–martyrs from civilians and armed forces–who have laid down their lives in Pakistan's fight against the menace of extremism and terrorism. We owe the martyrs our gratitude.
To showcase the rich cultural heritage of Pakistan, on the occasion of 70th Independence Anniversary, this year the High Commission participated in London's New Year's Day Parade; held Pakistan Fashion Week at iconic Lancaster House in May; currently we are branding Pakistan as a tourist destination through an advertisement campaign on London's iconic double-decker buses; and in September, as the grand finale of the year long celebrations, the High Commission will present the Anglo Sufi musical 'ISHQ' based on the famous folklore of Heer Ranjha at the historic Sadler's Wells Theatre of London.
The spectacular and convincing win of ICC Champions Trophy by our cricket team was, indeed, a treat for the cricket fans around the globe, and will be long remembered.
I wish you and your families a very happy and safe Eid-ul-Fitr.
Eid Mubarak! Pakistan Paindabad!