UK
Special Envoy of the PM of Pak on Kashmir discusses the recent situation with Lord Guthrie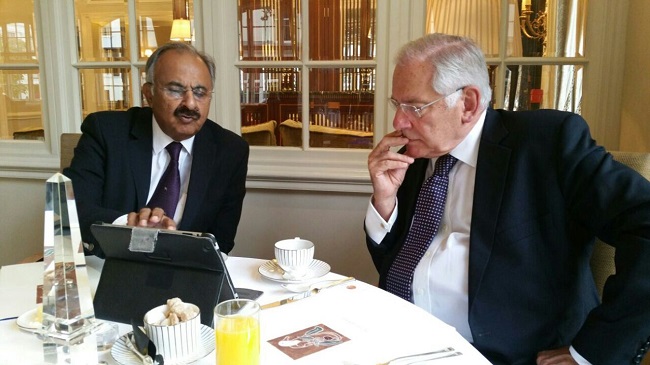 Special Envoy of the Prime Minister of Pakistan on Kashmir discusses the recent situation in Kashmir with Field Marshal Lord Guthrie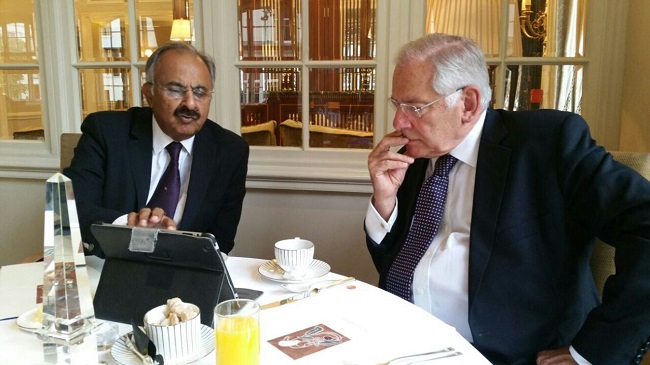 Senator Lt Gen Abdul Qayyum HI (M), Special Envoy to the Prime Minister of Pakistan on Kashmir for UK, was invited by Field Marshal The Lord Guthrie GCB, LVO, OBE, former Chief of Defence British Army, for a breakfast meeting on 17 October 2016. During the meeting, Senator Abdul Qayyum briefed the Field Marshal about prevailing regional situation in South Asia and how regional and world peace was being threatened by delaying of peaceful solution of the Kashmir dispute.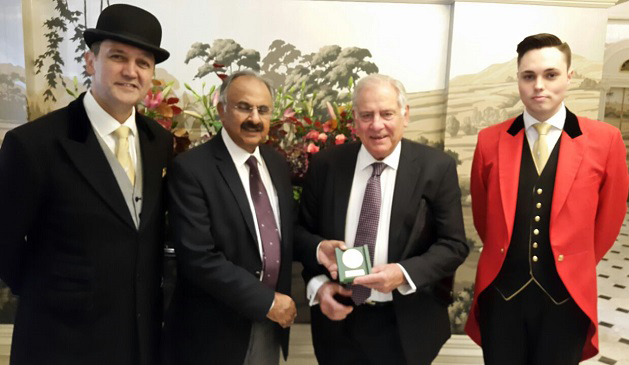 Lord Guthrie sympathized with civilian victims of brutal use of force in Kashmir. He said that apart from making UNMOGIP more effective, the international community should think of deploying UN peace keeping forces in the
conflict zone. Besides, he was of the view that world community could force India and Pakistan for peaceful resolution of Kashmir.