UK
Defence Day observed at the Pakistan High Commission London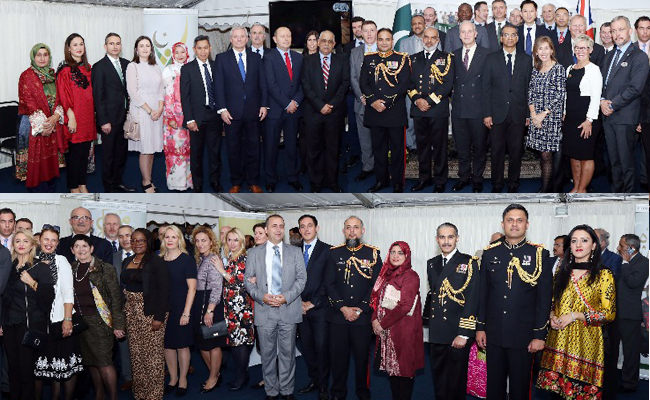 The Pakistan High Commission, London organized the Defence Day reception at its premises on 26 September 2018. The reception was attended by a large number of Defence Attaché community, members of the Ministry of Defence led by Air Vice Marshal Andrew Turner, ACDS (Ops), veterans of Pakistan Armed Forces, Pakistani community and think tanks notables.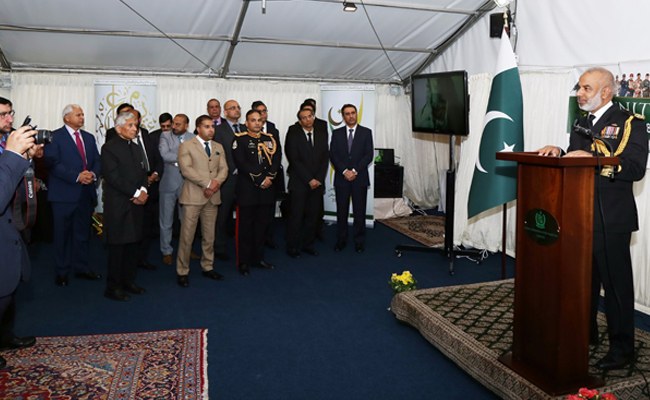 On this occasion rich tributes were paid to the armed forces and the people of Pakistan who rendered great sacrifices in Pakistan's fight against external aggression and the ongoing struggle against the menace of terrorism and violent extremism.
Speaking on the occasion, Commodore Raja Rab Nawaz, Defence & Naval Adviser said:
"On 6 September 1965, people of Pakistan demonstrated an unprecedented national unity and stood firmly behind their valiant Armed Forces to thwart a serious aggression by the enemy. Our soldiers, sailors and airmen courageously defended their motherland. It was undoubtedly one of the finest moments in Pakistan's history and something that we as a nation continue to remember and cherish.  It is indeed a great honour for us that some of those veterans who valiantly fought during 1965 war are present amongst us this evening. Today, we also make a resolve to defend the country against all threats.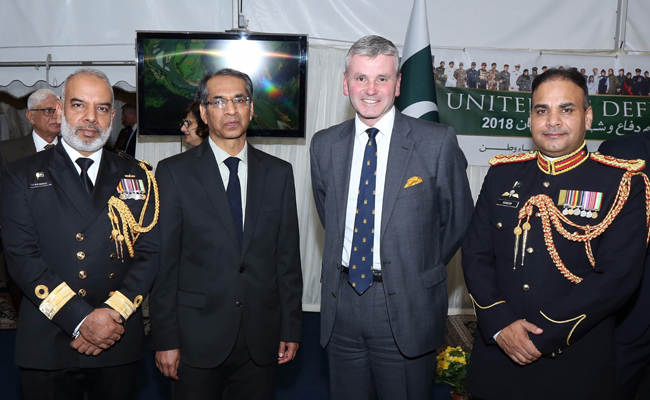 "I salute the heroes who rendered sacrifices in Pakistan's fight against external aggression and the ongoing struggle against the menace of terrorism and violent extremism. We are determined to make Pakistan one of the greatest nations of the world in accordance with the vision of our leader Quaid-i-Azam Muhammad Ali Jinnah."
Speaking about extremism and terrorism, Raja Rab Nawaz said: "Pakistan's struggle and commitment in fighting terrorism and violent extremism is unparalleled both in terms of the successes it has achieved and the sacrifices it has made.  No other country in the world has lost as many soldiers and civilians in its fight against terrorism.  The economic loss suffered by Pakistan in its fight against terrorism in the last 16 years exceeds $120 billion.  While we have eliminated organized presence of terrorists strongholds in the erstwhile Federally Administered Tribal Areas and re-established the writ of government in the entire region, the struggle continues to date.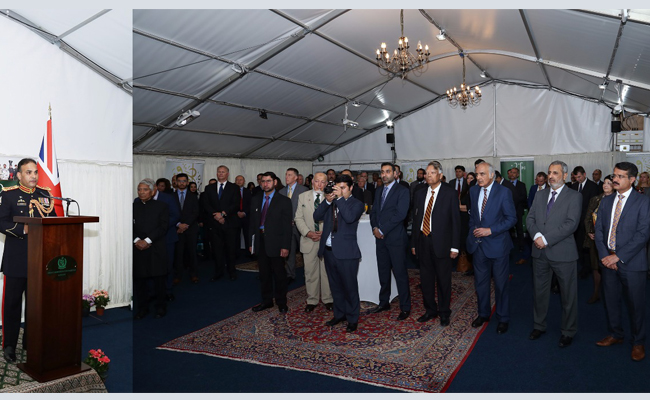 "Notwithstanding what we have sacrificed as a nation and what we are committed to do in this fight against terrorism, unfortunately there are people who paddle an insensitive and misleading narrative, which blames Pakistan of being selective and not doing enough. It simply defies logic and common sense to say the least."
Commodore Raja Rab Nawaz also made a mention of the historic bond between the Armed Forces of Pakistan and the United Kingdom and appreciated the support that Pakistan receives from the UK in terms of training and capacity building of its Armed Forces.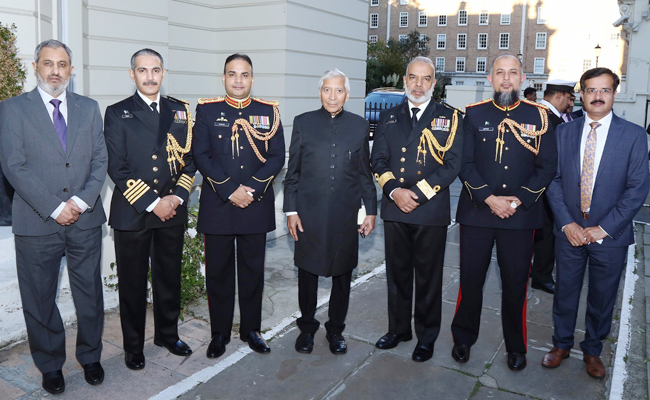 Colonel Nadeem Iqbal Khan, Army & Air Adviser welcomed the guests on behalf of the High Commissioner and moderated the event. He briefly shed light on the importance of the Defence Day of Pakistan.