UK
Congestion plan gets a test run during Cricket World Cup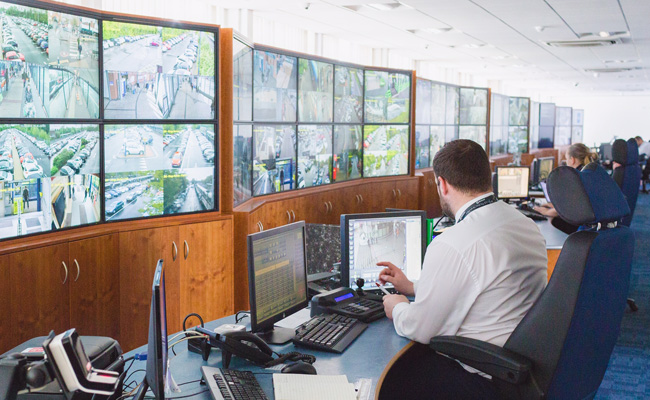 The region's new congestion-busting transport co-ordination centre will step into action this summer as Birmingham plays host to the Cricket World Cup.
Birmingham's Edgbaston Cricket Stadium is set to host five international matches during June and July with thousands of fans expected to add to the already pressurised road network during the morning rush hour.
But transport bosses are working together through the new Regional Transport Co-ordination Centre (RTCC) to manage journeys and keep people moving.
Bringing together industry experts from rail, bus and Metro, transport bosses will monitor the whole transport system during the Cricket World Cup, including roads, 6am-9pm.
It will mean passengers, residents and businesses will have access to a consistent 'live' stream of information and travel advice to help them plan their journeys.
The plan is made possible by a £19.5m pot of funding from the Department of Transport and Transforming Cities Fund, which is set to be approved by the West Midlands Combined Authority (WMCA) Board on May 24.
The money gives the green light to the first phase of the RTCC which will be in place by December 2019, monitoring roads and public transport 15 hours a day, six days a week with a duty manager available 24/7 and co-ordinating the entire network's response to congestion.
It will be the first time the West Midlands will be monitored at such a scale. The trial runs will take place following the closure of the Five Ways underpass on June 3 and during the Cricket World Cup.
Data monitored and collected by the centre will be used to help shape future improvements to the road network by highlighting congestion hotspots.
The investment will also see better co-ordination of multi-agency construction projects including HS2, Metro extensions and Sprint. Giving people access to more accurate travel information, better alternative options during disruption, more reliable journey times and ultimately, less time sitting in traffic especially during major events.
Andy Street, the Mayor of the West Midlands, said: "Birmingham and the West Midlands is on a global stage for the Cricket World Cup and during that time we need to make sure fans have the best possible experience, which includes getting to and from matches in good time.
"Whether people are attending the cricket matches or just going about their day-to-day journeys, it is imperative there are no major disruptions and the region continues to run smoothly. I believe the RTCC, incorporating all the major transport operators in one room monitoring the network, can help achieve this."
Cllr Roger Lawrence, WMCA portfolio holder for transport said: "Our congestion management plan sets out a commitment to improving journeys in the West Midlands.
"A Regional Transport Co-ordination Centre with one view of the whole transport network is key to managing manage major disruption and events and delivering more reliable journeys."