Articles
Covid19: not Dangerous and Deadly for Kashmir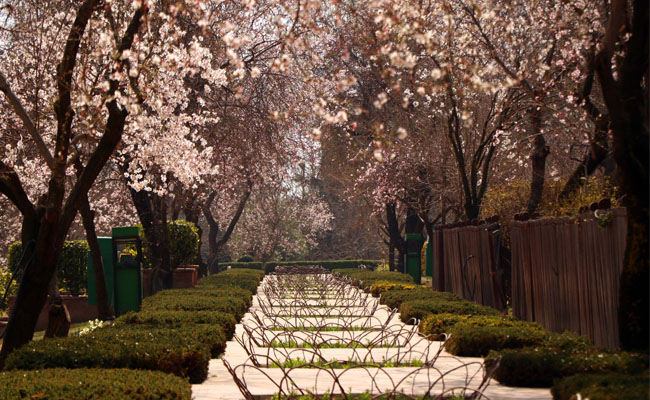 Written by @Shaheen from IOJK
"its right to say Covid19 is not dangerous and deadly for Kashmir, The Indian forces over there are more than worse that kashmir and kashmiri's have witnessed, so then why afraid of Covid19 we Kashmiri's are already dealing the worst than that."
The world is facing difficulty to contain the current pandemic in the form of covid19 though all are trying to take all precautions to contain this virus from spreading. The virus has taken atleast 330,347 Lives and counting throughout the Globe and almost 5,113,263 and counting have been detected CoVid Positive till date. Where this virus is taking lives everyday. But we have a different story in several parts.
Coming down to a valley, Indian Occupied Kashmir. The virus is not dangerous to the people of Kashmir , the virus is just a mere disease by which few people are getting affected and a few lives have been lost by this deadly disease. The virus is less dangerous or you can say is not at all even dangerous for the valley as the valley is already having a much more dangerous virus over there which is taking way more lives than Covid19.
The Indian army present there is much more dangerous disease than covid19 taking lives of Kashmiri youth at regular basis keeping the track record much more higher than the Covid19. Till date Indian Occupied Jammu and Kashmir has got 1,390 and counting positive cases while 18 people have lost their life where the first case was detected on 18th March i.e 2 months back, checking the figures of Indian army virus present in Kashmir they have killed almost 105+ People and humiliated, injured several during these 2 months.
Checking the facts the people mostly died due to Covid19 are 60+ by age, and the people killed by the Indian army aged between 14-34 years old, the confusion for me is still you think they are peace loving ?
Interestingly the Covid19 has not affected any personal property however the Indian Army or the India has even destroyed about 200 houses since last 2 months and Yet i am confused that the world is calling Covid19 as the pandemic the real pandemic should be the India present in Kashmir it should be announced the pandemic for Kashmir is India rather than covid19.
Killing youth and vandalizing properties have become the extra-curricular activity human rights violation has increased dramatically but no one even noticed as if even noticed everyone is just taking the eye away as India is the world's biggest market to even sell what no one is ready to buy.
Even India has fooled everyone around the world , If we think technically Kashmir has witnessed continuous curfew from 5 August 2019 the lockdown period is not yet over for them. India was supposed to keep the Kashmir under curfew as there were several incidents like India would have curfewed the valley after every killing and curfewed the occupied State after every new law introduced to them. India took advantage of the current pandemic and imposed few laws that are completely against the real people of Jammu and Kashmir they already knew that people will come out and protest against it. They failed to scare them by beating and injuring them or even killing them, they made them to sit inside by taking the shield of CoVid19. "Indian might be saying : curfew is already on do whatever you want: as you have no one present to say why curfew in Kashmir from past 11 months" if even anyone asks " Pandemic is going on it's for security of people "
No matter what its right to say CoVid19 is not dangerous and deadly for Kashmir, The Indian forces over there are more than worse that Kashmir and Kashmiri's had witnessed, so then why afraid of Covid19 we Kashmiri's are already dealing the worst than that.
Kashmir has witnessed barbarism and the world has been a blind spectator if we check the figures 100000+ people of kashmir have fallen to the bullets by Indian Forces, 20000-30000 People of Kashmir are missing since 90's where there parents/guardians say they were taken by the indian forces. 11,179 kashmiri Women gang raped / molested by Indian forces. Yet india shouts its their internal matter and the world just listens as selling things have value than the life and respect of Kashmiri.
The world should at least with sincerely come up and save kashmir from Indian Occupation as they because of the current situation they might have got what Death is what lockdown is that Kashmir has witnessed since 90's and how people suffer during the time of curfew and when even the govt is responsible for it then its more worse
I may be wrong but the current pandemic is just a "?" from God to think why he sent this virus upon us. Even the most powerful countries are helpless in front of it. where are we wrong?