UK
Perry Barr improvements help prepare for Commonwealth Games and years beyond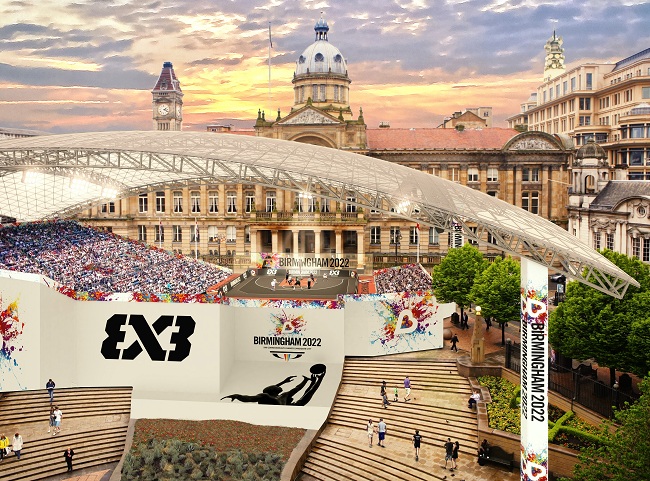 A programme of highway infrastructure improvements at Perry Barr to support the Birmingham 2022 Commonwealth Games and its regeneration legacy are due before the city council's Cabinet on February 12.
Following detailed traffic modelling and analysis, the recommended scheme is a transformational £27.1million project including the removal of A34 flyover, the retention of A34 underpass and the replacement of the A34/A4040 roundabout with a four-arm traffic signal junction.
In addition, there would be new cycling routes, improved footpaths, removal of subways and landscape improvements.
If Cabinet approve the scheme next week, a period of formal public consultation would follow during the spring of this year. Two other options were rejected in favour of the recommended scheme were:
Removal of A34 flyover and the A34 underpass and replacement of the A34/A4040 roundabout with a four arm traffic signal junction.
Retention of A34 flyover and A34 underpass and replacement of the A34/A4040 roundabout with a four arm traffic signal junction.
Cllr Waseem Zaffar, Cabinet Member for Transport and Environment at Birmingham City Council, said: "The recommended option contains of variety of highways works and will bring a wide range of meaningful benefits for the people of Birmingham.
"It will knit Perry Barr Centre back together as part of a once in a generation transformational project which would also help achieve a shift in transport use, supporting our clean air strategy and improved bus reliability. For general traffic two new traffic signal junctions would better manage movements during the peak period.
"There would also be improved accessibility for cyclists and pedestrians through new routes and upgraded paths."
"I fully understand the concerns that have been raised locally, but the recommended option is based on detailed research and modelling – and once the 11 days of Birmingham 2022 sport is complete, leave Perry Barr with a better transport network for the years ahead, making the area a place where people want to visit, shop, work or live."
It is acknowledged the delivery of the changes to the highway will result in some disruption to users. The project team will work with Transport for West Midlands (TfWM) to endeavour to keep traffic disruption to a minimum through: (i) a phased construction approach; (ii) co-ordination of the highway contract with adjoining contracts (eg: Village, Bus Interchange, Rail Station and SPRINT) and (iii) the introduction of a Travel Demand Management strategy to promote travel time planning and mode shift to other forms of transport.
Cllr Ian Ward, Leader of Birmingham City Council added: "Hosting the Commonwealth Games will be a catalyst for further regeneration in Birmingham, bringing forward schemes and projects that would otherwise take much longer to deliver.
"And, with the Birmingham Development Plan already identifying Perry Barr District Centre as a key growth area, the removal of the flyover is critical if we are to deliver new jobs and homes.
"We want the people of Perry Barr to benefit from the Games long after the event itself and this scheme will improve transport connectivity between the Birchfield retail core, the One Stop Shopping Centre and the Commonwealth Games Village residential sites, whilst also paving the way for further development once the Village has been retrofitted to create new homes."
If approved following public consultation, work would begin on the Perry Barr project in early 2020 with a completion date of late 2021, in time for the Birmingham 2022 Commonwealth Games.