World News
Chinese and Pakistani Workers Brave Heat to Work a Port Qasim Coal-fired Power Plant during Ramadan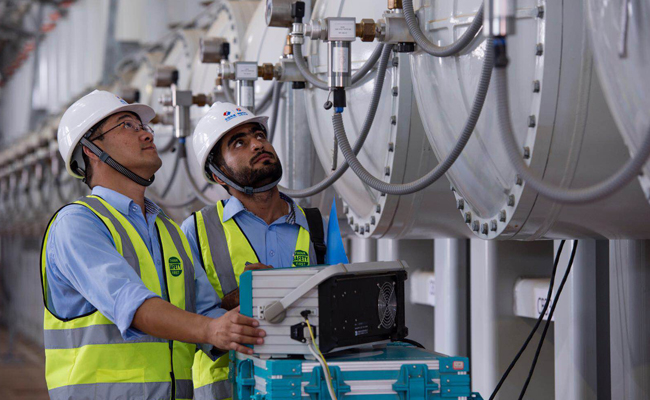 Port Qasim Power Project is one of the early harvest energy projects under CPEC. The power plant can generate 9 billion kilowatt/hour of electricity annually, effectively relieving the load shedding in Pakistan and producing tremendous economic and social benefits.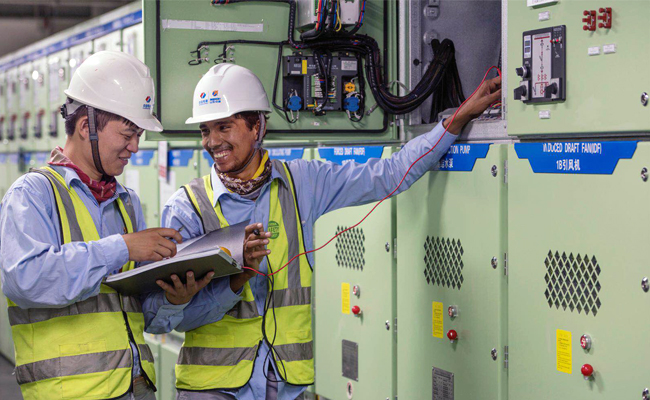 During the implementation of the project, Power China Resources Ltd.(PCR) has followed the principle of "joint construction through consultation for mutual benefits" by sharing advanced technologies and training local talents. According to the operation plan for localization of Port Qasim Power Project, finally Pakistan will take over the operation and management of the power plant. PCR takes the training of Pakistani workers as its own responsibility. It has provided opportunities for the workers to get familiar with the production and management and master the core technologies of power plant as soon as possible, thus, laying a solid foundation for the Pakistani side to take over the production, operation and management. Pakistani workers accounting for 60% of the whole staff are the primary workforce at the plant. To meet the needs of local operation, PCR employed 100 Pakistani college graduates in 2016 and sent them to China for thermal power technology training for free. Now these workers have taken up key positions and become the main force for power plant operation and maintenance.
Port Qasim coal-fired power plant has provided 2.5 billion kilowatt/hour of energy till May 26th and effectively improved the load shedding in Pakistan. The nature of thermal power plant production requires 24-hour production without interruption. The power grid has been overloaded in the sustained hot weather since April, which has caused short supply of power. During Ramadan, Pakistani workers, as the major force for plant operation, worked under the heat together with their Chinese colleagues at the frontline. Meanwhile, the Ramadan traditions are given special considerations. The Pakistani workers are separated into four groups and work in three shifts every eight hours. Chinese workers have volunteered lengthening their work time, and working in three groups and in two shifts every twelve hours.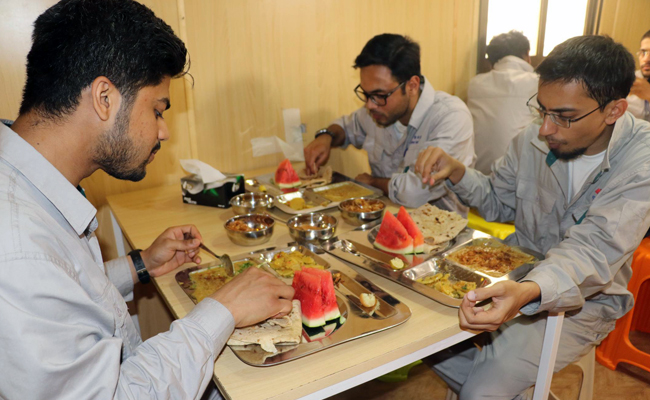 On May 16th, systematic transmission line malfunction occurred to the national grid of Pakistan, resulting in a widespread blackout in many areas such as provinces of Punjab and Khyber-Pakhtunkhwa, with many local hospitals, factories and airports seriously affected. During the accident, distinct changes happened to the load of two units at Port Qasim coal-fired power plant which provides 10% of the nation's electric power output. Operating personnel from China and Pakistan launched emergency response at once. Thanks to their composure and decisiveness in handling the emergency, the stability of voltage, frequency and other parameters of the grid was guaranteed. Throughout the 9 hours' accident management, Pakistani staff worked at the forefront of operation and maintenance of the power plant. Their all-weather engagement to accident handling has ensured the safe and stable operation of the power units. They have played a key role in maintaining the grid's stability and made positive contribution for helping Pakistani people live through the heat.
Port Qasim coal-fired power plant offers convenient working and living conditions to local workers at its best. Based on the principle of applying localized management mode and respecting the religious beliefs of local workers, it set up two more prayer sites in office and dormitory areas with prayer carpets. Dining time has been rescheduled in the mornings and evenings in accordance with Ramadan traditions. Food quality has been improved by offering a variety of nutritious food to cater to Pakistani workers' diet habits, in order to guarantee and improve their physical health. Free shuttle bus service has been offered for Pakistani workers. In addition, facilities at the Staff Activity Center provide leisure and recreation for local workers in their spare time. Their needs in food, shelter and travel have been better satisfied at the power plant.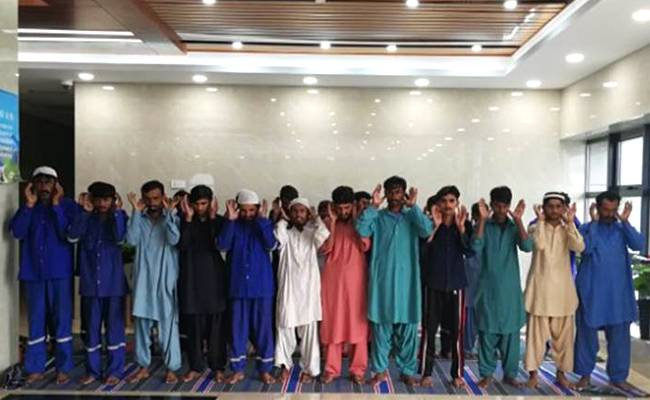 The Silk Road spirit of "joint construction, extensive consultation and mutual benefits" has been vividly reflected at Port Qasim power plant. Embracing the new era of commercial operation of the power plant, workers from China and Pakistan will jointly fulfill the new mission of lighting up 4 million families in Pakistan and instilling endless vitality into China Pakistan friendship.