UK
British Kashmiri Leaders pay homage to a great supporter of the Kashmir cause Late Rt Hon Dame Cheryl Gillan DBE MP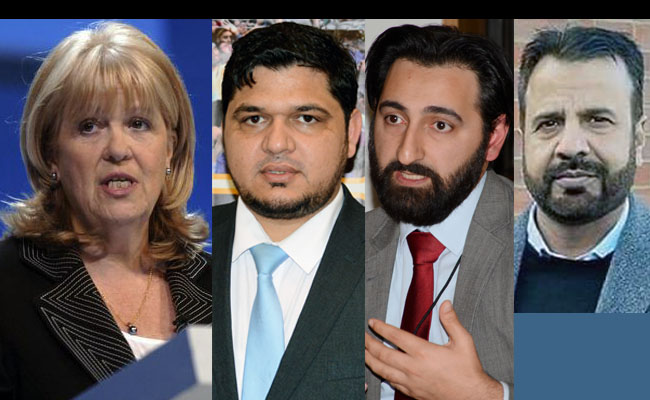 London: British Kashmiri Leaders pay homage to a great supporter of the Kashmir cause Late Rt Hon Dame Cheryl Gillan DBE MP, Member of Parliament for Chesham and Amersham who died this week after a long illness.
Tehreek e Kashmir UK President Fahim Kayani extended his sincere condolences to Cheryl's family and followers of her political legacy.
Fahim Kayani, the head of Tehreek e Kashmir UK said "Her death is a great loss to the United Kingdom. She will be missed by so many. She stood for civil liberties and took a firm stand against human rights abuses wherever they took place in the world. She was never selective while condemning human rights violations and always supported the people of Indian occupied Jammu and Kashmir for their right to self-determination, recognised by the United Nations."
Kayani further said that she was invited to attend the Kashmir solidarity conference on 4th Feb 2021 in which 40 MPs joined online, and despite her long term illness, she showed her dedication and commitment with the oppressed people of Indian occupied Jammu and Kashmir and took time to write the following statement to be read out in the conference :
"I am sorry that I am unable to attend the virtual conference today to discuss the escalating situation in Indian occupied Jammu and Kashmir and to commemorate Kashmir Solidarity Day taking place on the 5th of February, celebrated around the world.
I also wish for a solution to this long-standing issue which has caused anxiety for many years for so many people and hope this conference makes a positive contribution.
I would like to take this opportunity of sending my best wishes for a successful conference and would like to thank the organisers for this event and for highlighting this important issue. "
President World Kashmir Freedom Movement Muzzammil Ayyub Thakur praised her for her principled stand on Kashmir, stating "despite being part of the Conservative Government, Dame Gillan remained steadfast in her support for the people of Indian occupied Jammu & Kashmir against Indian barbarity and atrocities, she never minced her words and stood taller than many of her party members, including Prime Minister Boris Johnson, by calling a spade a spade, and referring to Kashmir as an occupied territory and India as an illegal occupying force, denying the people their legal right to self-determination. She will be forever remembered as one of the stalwarts of the Conservative party, and for Kashmiris, a figurehead in the struggle against those occupied, subjugated and oppressed. We can only hope her colleagues on both sides of the aisle will follow in her footsteps and continue her legacy of exposing India's war crimes, crimes against humanity, ethnic cleansing, genocide, demographic change and settler colonialism, whilst using the language and narrative of the people of Kashmir, and not appeasing the Indian state, even if it goes against the party or government policy.
Qaser Chaudhary, former mayor of Chesham and candidate for Buckinghamshire Council said that he remembered once when she helped canvassing in his ward, the number of constituents she had personally helped was amazing. Not least the couple who's daughter had been stuck in a foreign country for a prolonged period of time. "They were profuse in their praise for how she had 'mobilised the foreign office' to get her back! A really caring soul."