UK
Brighter Balsall Heath Community Action Day Organized By Balsall Heath Forum Birmingham UK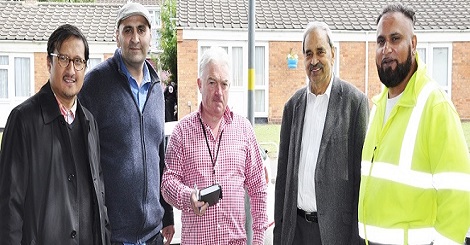 The Balsall Heath Forum organised a joint community action day after consulting with residents about the issues within their locality. Balsall Heath Forum found that the main concerns for residents around the George St and Tindal St area were speeding, anti-social behavior and rubbish. In order to address these issues and provide a practical approach to address the needs of the residents, the Brighter Balsall Heath community action day was formed. The action day took place on Wednesday 10 the August 2016 with partners from across the board joining together to resolve residents issues and support the community.
Partners on the day included West Midlands Fire Service, Birmingham City Council, West Midlands Police, Fleet and Waste, Housing Association, Twenty is Plenty, Kik it, Active Parks, Spark brook Neighborhood Forum, Zero Carbon House and Balsall Heath Children Center as part of St Paul's Trust. The partners supported in a range of ways including information stalls, supporting residents to register to services, fire safety checks, advice and information, as well as supporting the community litter pick of George Street Park.
The Balsall Heath Forum also brightened the area with more beautiful hanging baskets, giving residents a sense of pride for their neighborhood. The local children and residents joined in with the litter pick and were able to enjoy fun and games provided by Active Parks.
The day linked residents and service providers together through both working effectively to address the needs and resolving the issues affecting those residents. Balsall Heath Forum would like to thank all the residents who came out to support the day and all the partners who helped in resolving the local issues and concerns.