UK
British Muslim women group survey report on current Boris Johnson Former Foreign Secretary's controversial statement on women wearing Burka's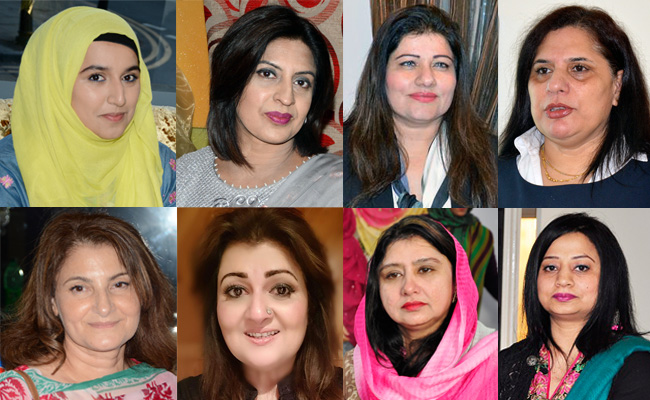 British Muslim women group survey report on current Boris Johnson Former Foreign Secretary's controversial statement on women wearing Burka's.
He was said women wearing burkas look like  "letter boxes" and "bank robbers". British Muslims women expressed their views in response to his comments. Councillor Mariam Khan said "Boris Johnson should be made accountable for his disgusting statement regarding women who wear a niqab. It is wholly irresponsible for someone with such a high profile (unfortunately) to make comments that are of an Islamophobic nature which can put Muslim women in a vulnerable position. If we continue to brush issues like this under the carpet & turn a blind eye, Muslims will continue to be targeted by far right groups and hate crime will continue to rise. As much as any woman shouldn't take fashion advice from the likes of Boris Johnson, it shouldn't be ignored either as he should be held responsible for instigating hate".
Gazalah Ahmed said "The right to speak? Or to offend? Boris Johnson has received much criticism due to his comments about ladies wearing a Burkah as nothing other than racism. Where do we draw the line as a society between exercising freedom of speech and being offensive. Also supporters of Boris Johnson claim that his remarks referring to the women who wear the Burkah as a 'letter box' and 'bank robbers' was merely his way of sparking a debate. Really? Does this mean that we can all make racist and sexist comments, all in the name of sparking debate and freedom of speech? Also how does this tie in with the promotion of fundamental British Values, especially 'respect for people of other faiths and those of no Faith', that the government has invested so much in embedding within UK society? It was only a matter of time before this issue was going to be inevitably raised in the UK parliament as we follow suit with other European countries where the full or partial veil has already been banned as a matter of national security. Once again regrettably Muslim scholars and academics have adopted a reactive approach rather than addressing this issue earlier. On a personal level as a modern Muslim British women I am led to believe that I have a right to dress as I wish like all other women in this society. The right to wear a Burkah is as much my right as the right to wear a short skirt. These are my fundamental rights given to me to me by this very society I was born and raised in. This isn't a matter that needs to be resolved in parliament or worse still a matter that should be used to settle political point scoring battles. Yet unfortunately it has come to that".
Furthermore Mrs Rani Arif President PTI Women wing Birmingham said "we should protest against Boris Johnson because of the misuse of the word, as he described Muslim women wearing burkha's  as 'bank robber' and 'letter box'. Our religion Islam has taught us to respect other religions and they should also respect ours as well as respecting each other culture".
Razia Tariq Hadait Director Himaya Haven said "Everybody has the freedom to wear want they want. What right has the Government or people got to debate whether women should wear the nikab or hijab. Everyone has a personal choice to choose what they want to wear. It shouldn't be open for debate. It's never questioned when NUNS have the similar dress with there head covered. Boris should be forced to resign and made to apologies. It's not acceptable at all.
Hina Malik, (PPC Feltham & Heston Vice Chair Hounslow Liberal Democrat's) said " "I strongly condemn the derogatory remarks made by Boris Johnson with reference to Burqa, against a minority community. These remarks create hatred against Muslims and give rise to existing Islamophobia within society. As British citizens, we recognise and value diversity which strengthens our communities"
Pamila Ashraf ( Ambassador at Large of Human Rights Commission Federation,  Deputy chair Overseas Pakistan Solidarity) stated As a Ambassador at Large of Human Rights Commission Federation,  i  strongly condemn Boris Johnson's joke on Burqa. It's totally against human rights act, to make joke of cultural and religious beliefs. He is instigating cultural war so certainly unfit to take a Lead role in UK politics. Therefore I demand that the Tory party take disciplinary action against Mr Boris and ask for his immediate apology for a peaceful United kingdom". 
Rana Nazir ( Founder British Kashmiri Women Council) said "Boris should not have used derrograty words to describe a Muslim woman's clothing. Unfortunately his comments are likely to incite further hatred towards Muslim women, who cover and are already targets of racist abuse!" ,
Zainab Khan General Secretary PTI West Midlands said "Being a Muslim citizen of Britain I am really offended by the statement of the former foreign secretary Boris Johnson. I condemn the hatred in the strongest possible terms. As Britain is a nation of 65 million people, many religions and countless other beliefs, we should be more tolerant to maintain peace and harmony in the society".

Repoty by S M Irfan Tahir Photojournalist / Member National Union of Journalists (NUJ) Great Britain.