World News
India is serious threat to regional peace and security. United Nations to intervene urgently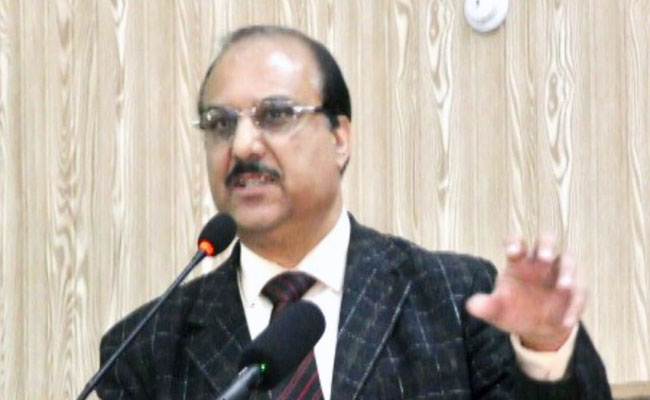 Islamabad: Syed Faiz Naqshbandi Convener of All Parties Hurriyet Conference led by incarcerated Chairman Mirwaiz Umar Farooq has condemned Indian Army firing on United Nations vehicle with 2 UN Military Observers on board, enroute to interact with CFV victims in Polas Village in Chirikot Sector and unprovoked firing on civilians in Chirikot Sector of LOC.
Convener Naqshbandi said the health of Hurriyat leader Ms Aaysia Andrabi has deteriorated due to continuous arbitrary detention at infamous Tihar Jail at Delhi. Ms Andrabi is on ventilator. All Kashmiris jailed are at high life risk due to insufficient precautions against Covid -19 pandemic in Indian jails. ICRC is asked to send teams to Indian jails to see the plight of Kashmiri detainees.
Mr Naqshbandi has demanded immediate release of Hurriyet Chairman Mirwaiz Umar Farooq, Aaysia Andrabi, Shabir Ahmed Shah, Yasin Malik, Mohammed Ashraf Sehraie, Masharat Alam, and thousands Kashmiris languishing arbitrary in different Indian jails.
Naqshbandi has demanded UN Secretary General to intervene and send UN fact finding team to IIOJK to investigate massive human rights violations there. Indian aggressive policy is serious threat to regional peace and security he said.