World News
Syed Ali Geelani strongly condemns the assassination of Mehrajudin Shah, he sends his condolences to the bereaved family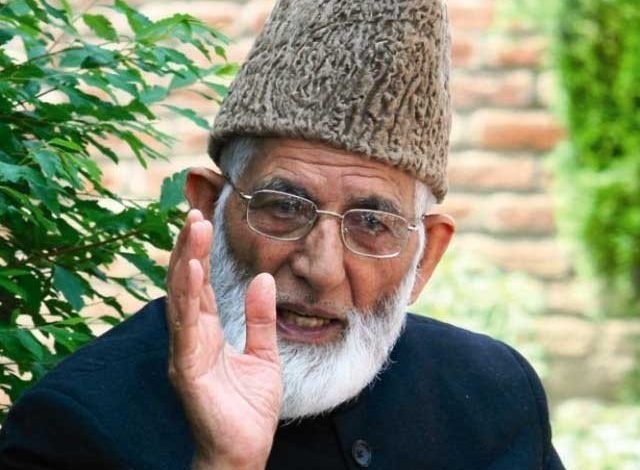 Srinagar: Syed Ali Shah Geelani, Chairman of All Parties Hurriyat Conference, strongly condemned the use of terror in the assassination of Mehrajudin Shah by the occupying Indian security forces in Budgam, Indian occupied Jammu and Kashmir. The occupying Indian Army martyred Riaz Naiko in its recent state terror operations. In occupied Kashmir, unarmed civilians continue to be targeted.
Geelani has strongly condemned the recent act of state terrorism by the Indian Army in Occupied Kashmir and urged peace loving countries and friends of humanity from around the world to hold India accountable for human rights violations in Occupied Kashmir.
Syed Ali Geelani conveyed his heartfelt condolences to the bereaved family of Mehrajudin Shah and stressed the need to unite in fighting the occupying Indian forces in occupied Kashmir to achieve the right to self-determination. He warned that the people of Occupied Kashmir should be aware of India's propaganda linking Muslims around the world and especially Pakistan to the peaceful struggle for independence in Kashmir with terrorism. He called on the international community to fulfill its promise to give the people of occupied Kashmir their birth right, right to self-determination.