UK
A protest against the Modi Government who illegally removed Article 370 and 35A from Kashmir, was held at the Birmingham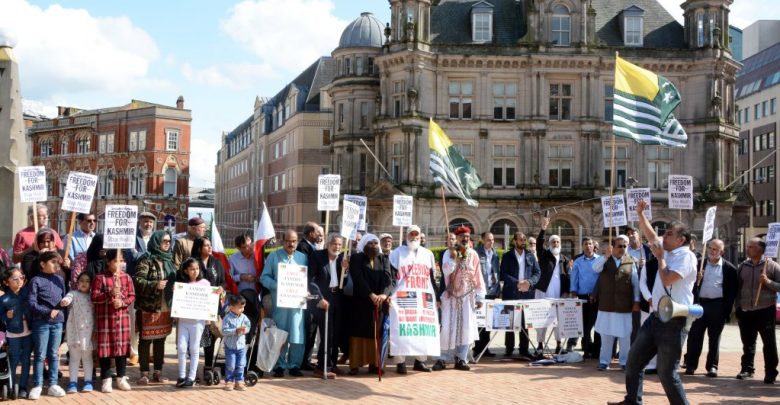 Birmingham: A protest against the Modi Government who illegally removed Article 370 and 35A from Kashmir, was held at Victoria Square outside the Birmingham City Council, Council House.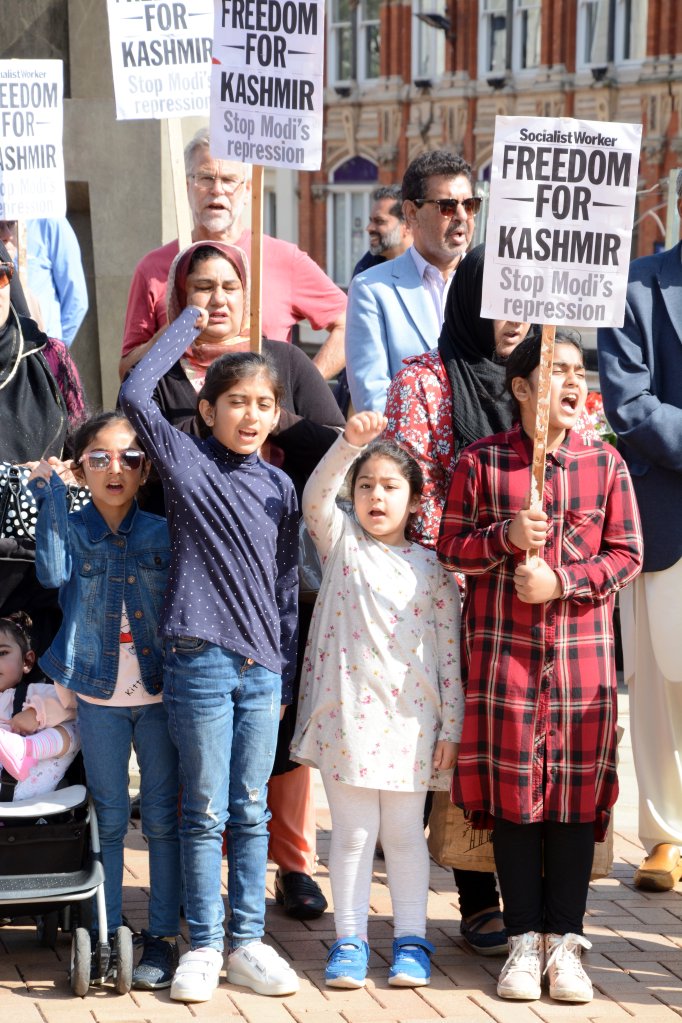 The purpose of the protest was to promote a peaceful message from the Kashmiri nation to the mainstream community, to earn their sympathy and also to demand that the Indian government withdraw their armed forces from Jammu and Kashmir.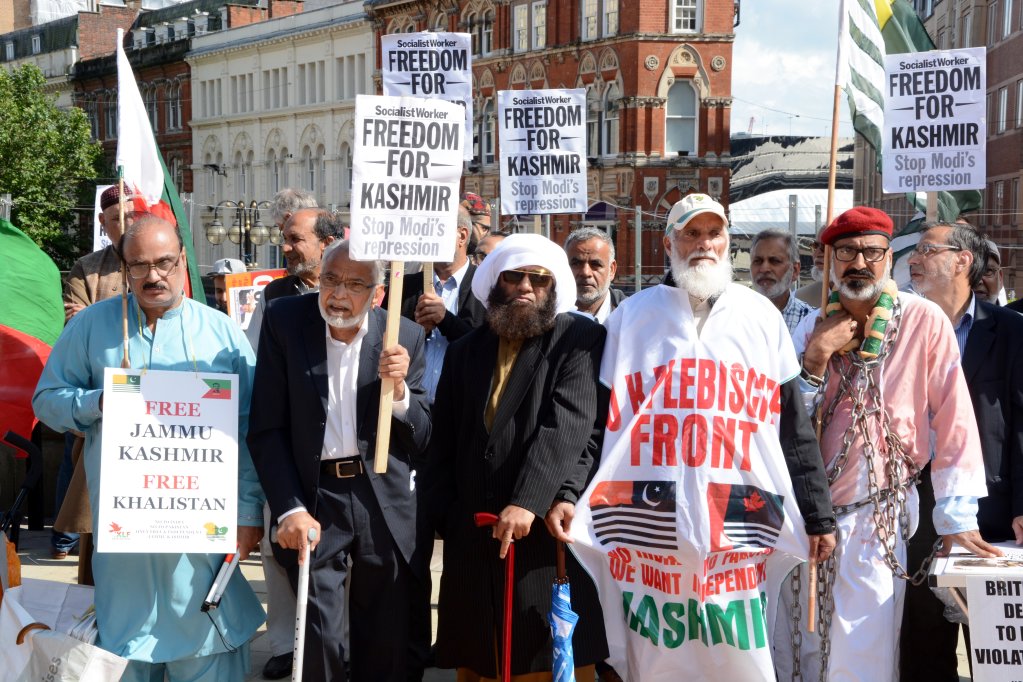 Also present were Councillor Mohammad Aikhlaq, Councillor Mohammed Idrees, Liaqat Lone General Secretary JKLF UK, Ch Ashraf President JKLF Birmingham. Javed Iqbal Secretary Birmingham, Mrs Rani Arif, Zubeda Khan, Mumtaz Mirza, Aslam Mirza, Masoom Ansari, Ikram Mirza, Zaffar Jarral, Ghazanfar Mahmood and many others. Report by S M Irfan Tahir Photojournalist National Union of Journalists (NUJ) Great Britain.