UK
We must stay vigilant despite vaccine roll-out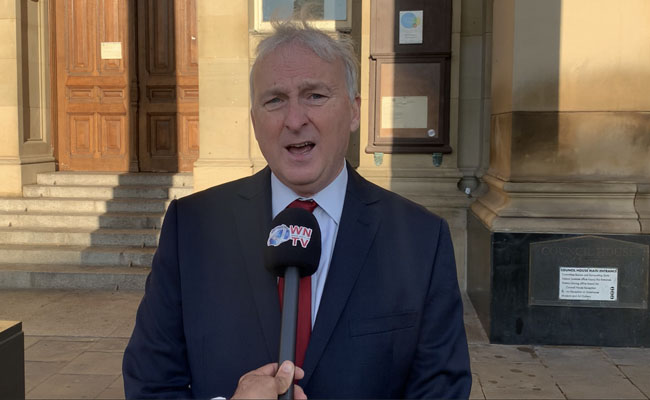 Birmingham: West Midlands council leaders today warned people not to drop their guard as the Covid-19 vaccine programme continues across the region.
Case rates remain high in the West Midlands and hospitals are under huge pressure, with the latest official figures showing that almost 40,000 people are currently in hospital with coronavirus across the UK.
The vaccine roll-out is one cause for optimism, but echoing the fears from the Scientific Advisory Group for Emergencies (Sage), the leaders of Birmingham, Coventry, Sandwell, Solihull, Dudley, Walsall and Wolverhampton councils have urged people to stick to the rules around social distancing, hygiene and testing.
Leader of Birmingham City Council Cllr Ian Ward said: "The rates are still high; people are losing loved ones and our hospitals are still struggling to cope. If we relax now, it could have disastrous consequences.
"So, as a more people are being called for vaccination, it's crucial that we all continue to do everything we can to keep the people we love safe. Don't be tempted to bend the rules and continue to follow the rules on social distancing, hand washing and the wearing of face coverings.
"Testing continues to be very important and I would urge all businesses – where staff are unable to work from home – to enable regular lateral flow testing every 3-4 days, working with us to establish testing facilities or by allowing staff to attend testing appointments during the working day. And if you have symptoms get tested.
"The vaccination roll-out has given everyone hope that we can finally bring this pandemic to an end, but we're not out of the woods yet – far from it. So, we can't afford to drop our guard."