UK
Hazrat Amir Khusrow remembered at the High Commission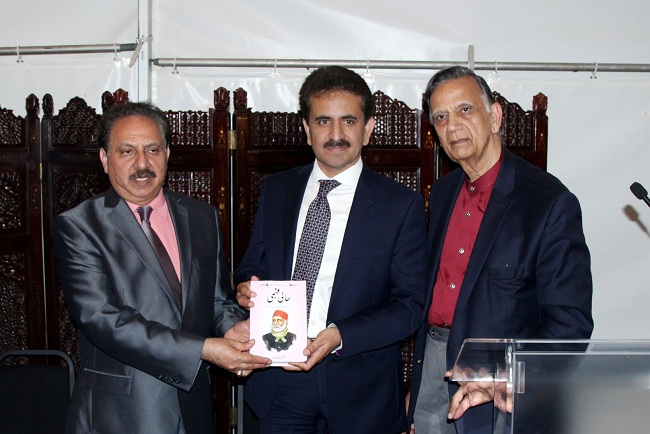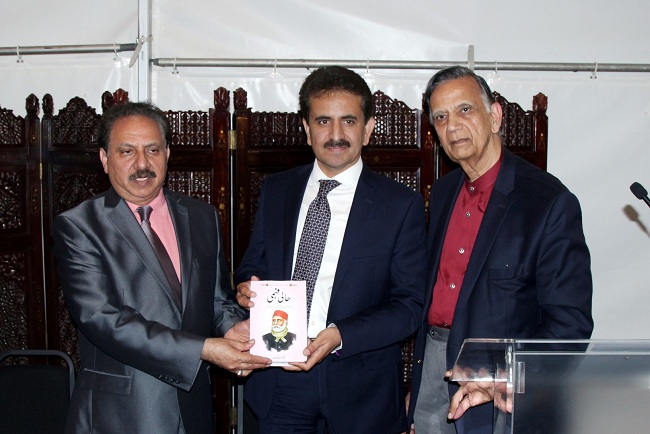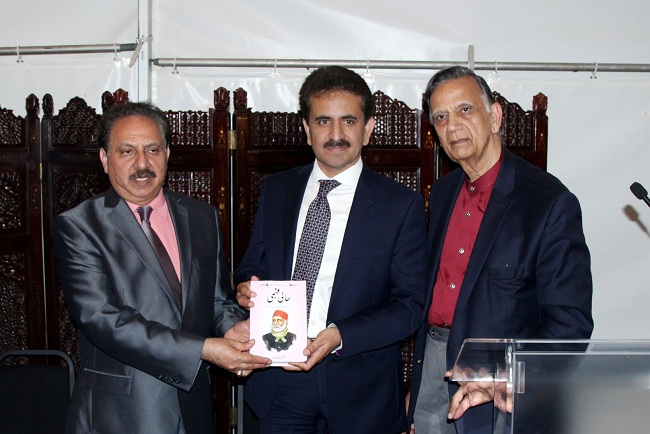 Hazrat Amir Khusrow, the renowned Sufi Muslim musician, poet and scholar of the 13th century was remembered at the Pakistan High Commission London, on the evening of 17 August 2017.
To commemorate the iconic figure of the cultural history of the Indian subcontinent, the High Commission and Urdu Markaz London jointly organized an evening with Dr Syed Taqi Abedi of Toronto who has written several books on Urdu literature, especially on Hazrat Amir Khusrow, Allama Iqbal and Faiz Ahmed Faiz.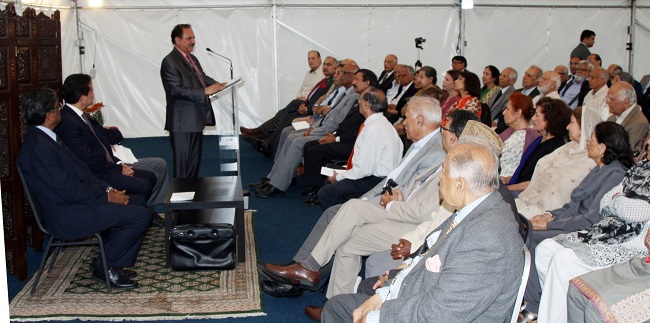 Dr Abedi spoke at length about Khusrow's influence on his age as well as his relevance in the recent times. He said Khusrow deeply impacted his contemporary literary and music era through originality of his art. Dr Abedi elaborated Khusrow's Sufi orientation, mainly acquired from his spiritual guide Hazrar Nizamuddin Auliya. He also dwelt upon the commonalities in the poetry of Khusrow and Allama Iqbal and said both derived inspiration from the Holy Quran. Dr Abedi said Khusrow enriched Persian and Hindi languages alike and added new dimensions to the music, which gave him lasting fame. His singular honour is that Khusrow is regarded as the father of qawwali in the subcontinent, added Dr Abedi.
Advocate Khalil ur Rehman from New Delhi, also spoke on the occasion. He shed like on the influence of Hazrat Nizamuddin Aulia on the personality of Hazrat Amir Khusrow. He said that Khusrow was a disciple of Nizamuddin Aulia and his entire spiritual life was shaped by his close association with the latter.
Zahid Hafeez Chaudhri, Deputy High Commissioner presided over the event. He thanked the speakers for their contribution towards promotion of Urdu literature and preserving our cultural legacy. He also said that Pakistan was heading in the right direction and quoted the positive economic forecasts by international financial institutions and prestigious publications about the promising future of Pakistan.
Dr Javaid Sheikh, Chairman Urdu Markaz London moderated the event. He spoke on salient features of the work and personality of Amir Kusrow. Dr Sheikh also gave an overview of the activities of the Markaz.
The Event was attended by a large number of British Pakistani community and representatives of media.