Defense and Naval Adviser at the High Commission awarded Sitara-e-Imtiaz (Military)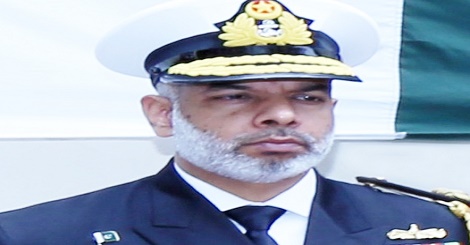 Commodore  Raja Rab Nawaz, who has recently taken over the duties of Defence and Naval Adviser at the Pakistan High Commission London, has been awarded Sitara-e-Imtiaz (Military) by the President of Pakistan on the occasion of Independence Day.  The Officer has been honored in recognition of long and meritorious service rendered by him in Pakistan Navy.Commodore Raja Rab Nawaz was commissioned in Operations Branch of Pakistan Navy in July 1991.  He is a Surface Warfare officer, with rich experience of several command and staff assignments, including command of PNS ZULFIQUAR (F-22P ship) from 2011 to 2013.  His last appointment was ACNS (Plans) at NHQ. Commodore Nawaz is a graduate of Pakistan Navy War College and National Defense University Islamabad.  He holds a Masters degree in Security Studies from US
Naval Postgraduate School, Monterrey CA.