World News
Continuing Conflicts That Create Refugees – November 2018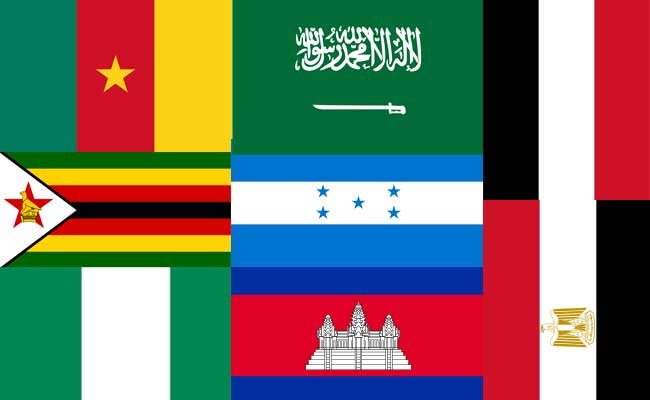 Deteriorated Situations: Cameroon, Chad, Democratic Republic of Congo, Somaliland, Angola, Comoros Islands, Zimbabwe, Guinea, China (internal), Afghanistan, Sri Lanka, South China Sea, Bosnia And Herzegovina, Kosovo, Russia/North Caucasus, Ukraine, Honduras, Israel/Palestine, Saudi Arabia.
Outlook for November: Conflict Risk Alerts – Sri Lanka, Yemen
In October, a resurgent Taliban heavily disrupted Afghanistan's parliamentary elections, and a constitutional crisis in Sri Lanka could trigger violence. A new initiative to start peace talks among Yemen's warring parties offers hope for November. One of the protagonists, Saudi Arabia, drew fire after the tragic murder of Saudi journalist Jamal Khashoggi. Political tension mounted in Guinea, Zimbabwe and Cameroon, where presidential elections deepened societal fractures. Deadly violence rose in neighbouring Chad, where the fight against Boko Haram intensified, eastern DR Congo, north east Angola, the Comoros Islands, in a territory disputed between Somaliland and Somalia, and at the Gaza-Israel border. In East Asia, criticism grew over China's detention of mostly Uighur Muslims in mass internment camps, and strategic competition between the U.S. and China stepped up – while relations between Japan and China improved. Honduras faced more political instability. Hostilities worsened in the conflict zone in eastern Ukraine, and tensions grew in the Western Balkans and Russia's North Caucasus. On a positive note, Armenia and Azerbaijan's new communication channel to manage incidents on their border and in the Nagorno-Karabakh conflict zone started operating.
International Crisis Group: https://is.gd/JVNDCr