UK
British Humanitarian Aid and KDF, Kashmir Art Festival Birmingham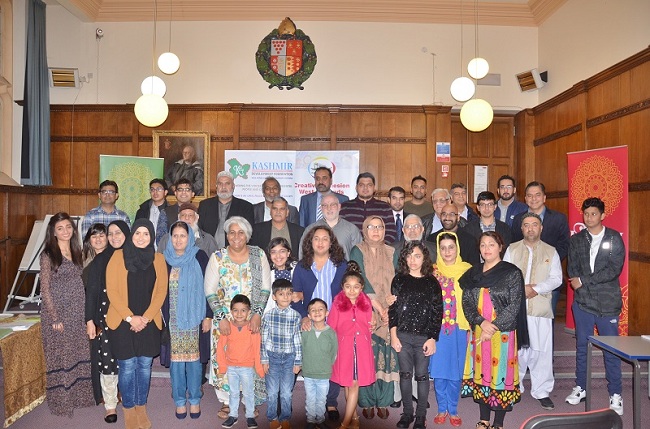 British Humanitarian Aid in Kashmir
Creative Cohesion West Midlands has organized first ever Kashmir Art Festival in Birmingham as part of South Asian Culture 2017 Celebration.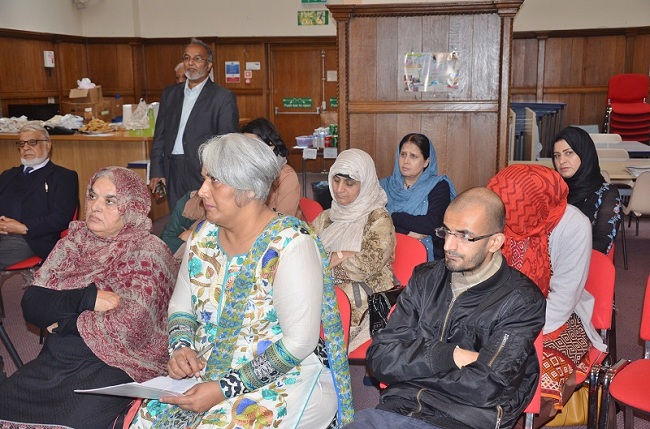 Sardar Aftab Khan Executive Director Kashmir Development Foundation with facilitated "British Humanitarian Aid in Kashmir" seminar and participants discussed the opportunities and challenges in delivering Humanitarian aid in various parts of the State of Jammu Kashmir. They emphasised the need to develop a coordinated action plan to facilitate humanitarian action for community development. Sardar Aftab Khan requested all participants and representatives of the civil society organisation to work in partnership for community development in the UK and peacebuilding and enterprise development in all the regions of Jammu Kashmir.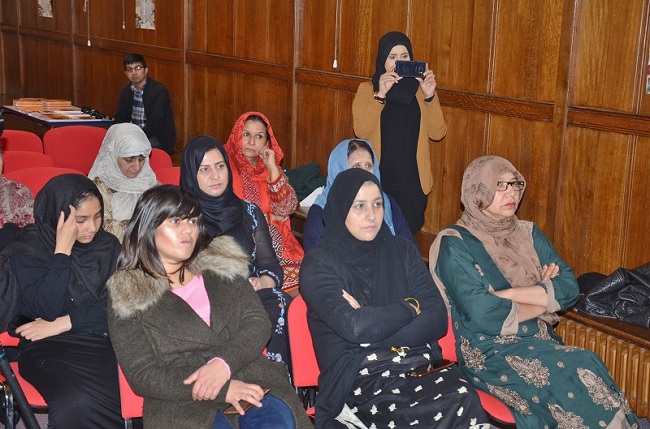 Festival Directors Rani Ahmed and Shafaq Hussain welcomed Kashmir Development Foundation (KDF) support for the Festival.
A range of representatives of the civil society organisation including Mirza Mohammed Saddique, Prof Nazeer Tabassum, Sardar Zia Mahmood, Fahim Kiyani, Mohammed Saleem, Sofi Mohammed Yaseen, Azhar Ahmed, Mohammed Nawaz, Qamar Khalil Raja Azher and others attend the seminar.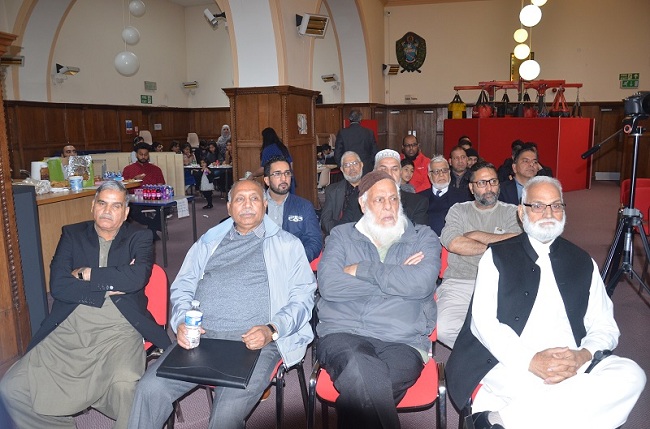 Report by S M Irfan Tahir Photojournalist National Union of Journalists (NUJ) Great Britain.